Welcome to Our Office!
All of our rooms are designed to minimize auditory and visual distractions.
When you walk into our office, you will be greeted by our friendly administrative assistant.
Our waiting room has comfortable chairs and a relaxing and informative slideshow.
Our office is easily accessible on the first floor with a large lobby.
We have nearby walking trails to enjoy while you wait.
When you call our number, you will speak to a real person.
Temperature-controlled rooms and lobby for your comfort.
Our rooms were designed to provide the best service for our clients. See the photos below for more information:
Rooms Designed to Reduce Sensory Overload
In order to provide an ideal learning environment, we have installed sound-reducing technology in our walls, ceilings and doors. Our daylight spectrum lighting is non-flickering to improve cognitive performance.
You will notice that we do not post colorful pictures and posters on our walls. Research has indicated cluttered walls are over stimulating, highly distracting and hinder therapy progress.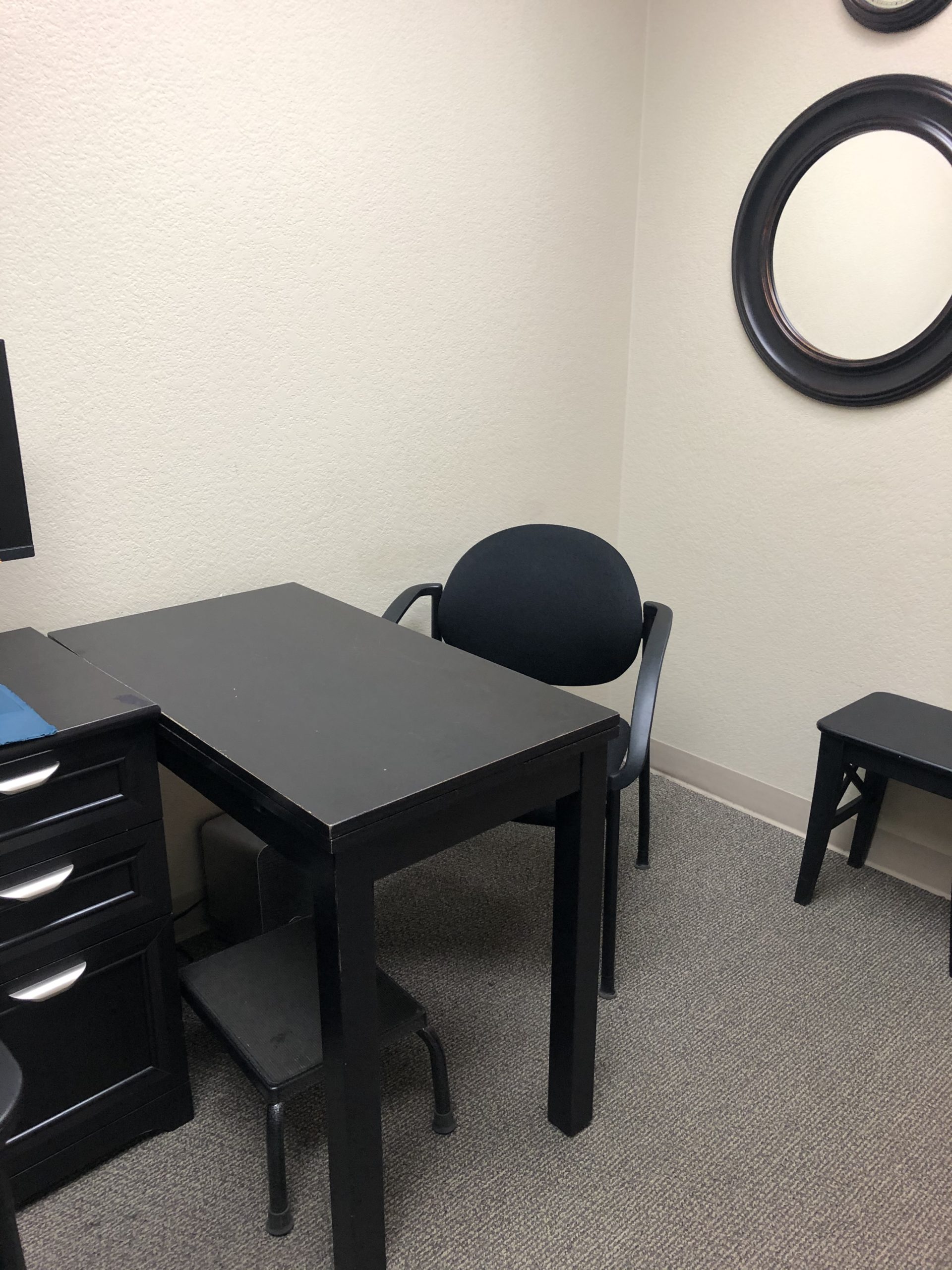 Weighted Tools for Comfort
Clients are offered weighted shoulder and lap bags to reduce anxiety and help focus. Weighted sensory tools are utilized to provide proprioceptive feedback to clients. The calming effect is believed to come from the feeling of pressure, like a comforting hug. These tools are highly effective for decreasing hyperactivity and improving concentration.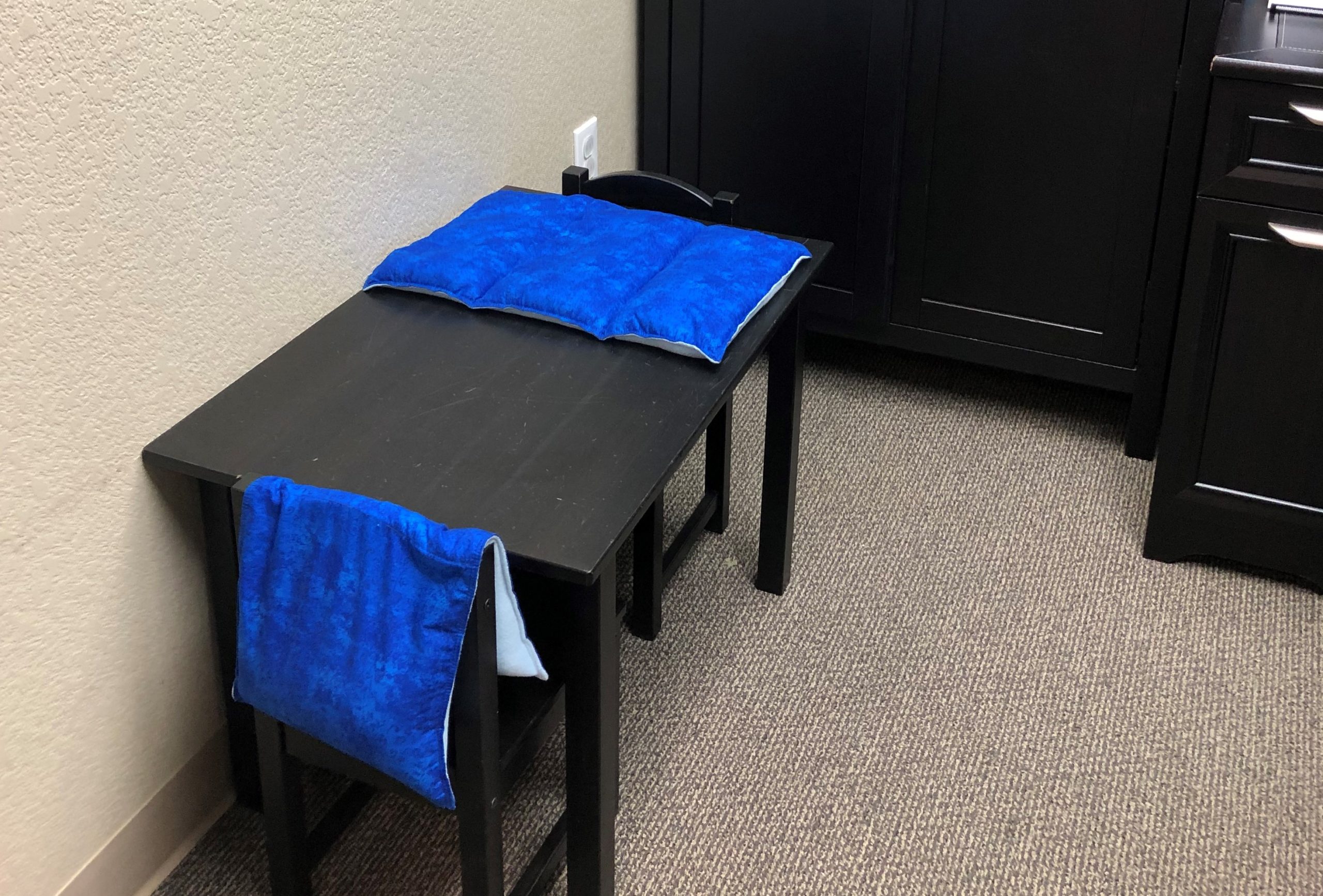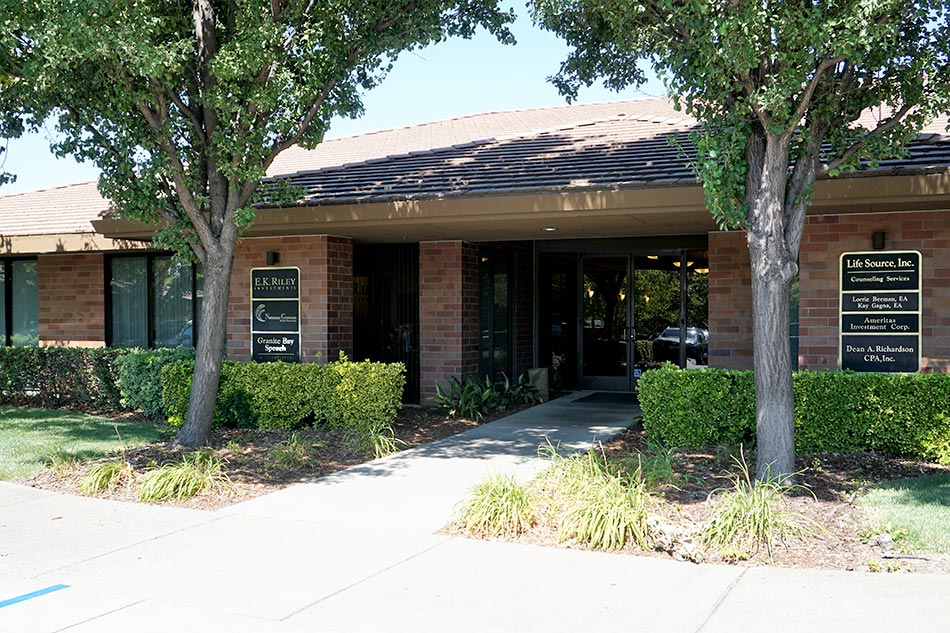 Sensory Fidgets to Improve Client Engagement
Fidgets and sensory tools are utilized to ease stress, manage distractions and increase focus for the task at hand.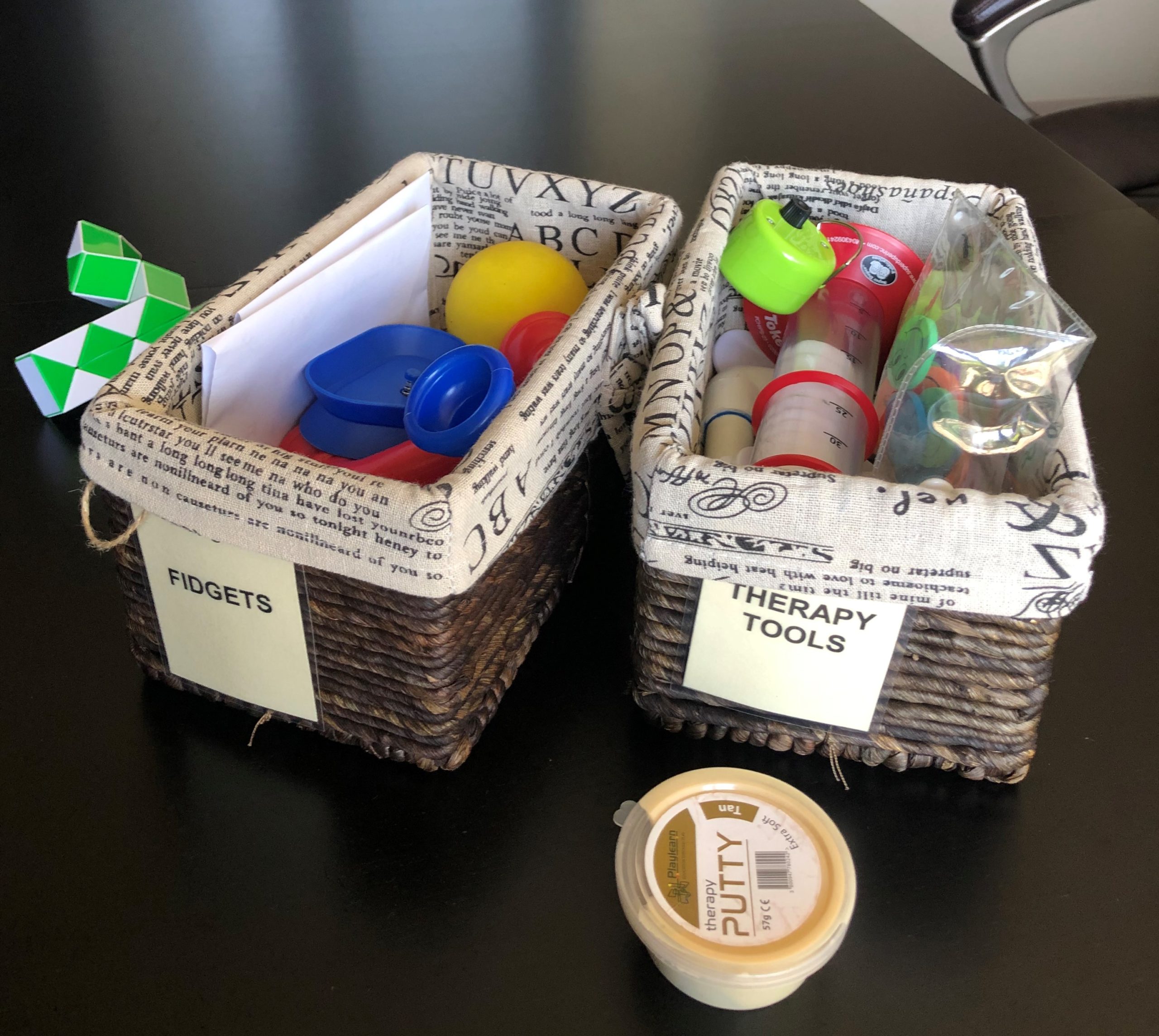 Resources To Keep Kids Engaged
We provide our young clients with everything they could possibly need to enjoy learning. Clients use toys, games and visual charts and are engaged in fun movement activities. We motivate learning with gift cards, timers, apps and prizes.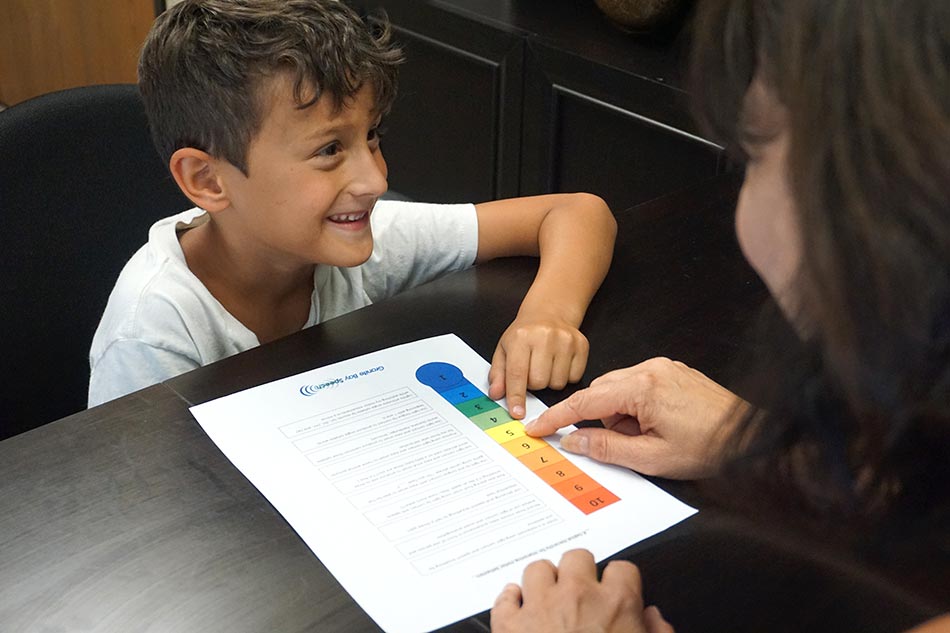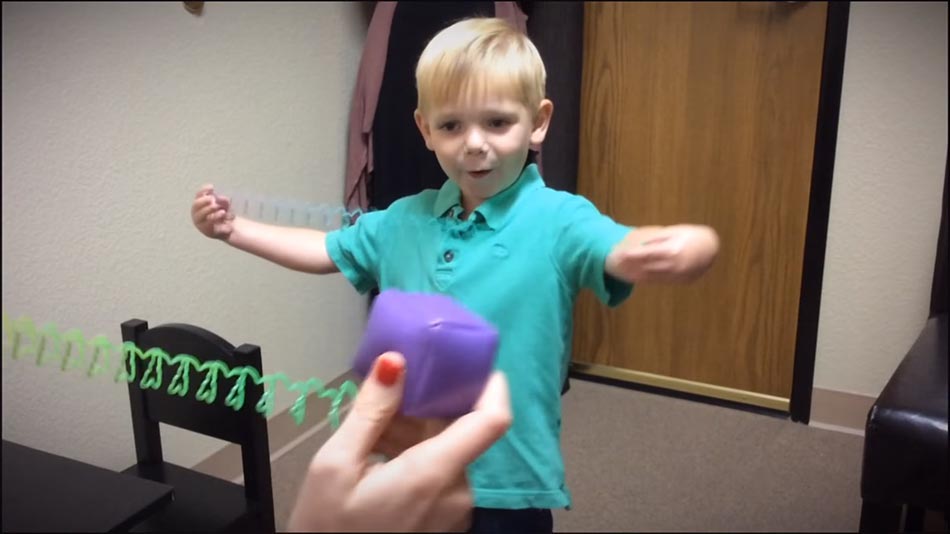 SpeechEasy® is an interactive tool to help you achieve more fluent speech. SpeechEasy® is a fluency enhancing device that alters the sounds that go through the device so that you can hear your voice at a slight time delay and at a different pitch. Nancy is one of the few Preferred Providers who is authorized to dispense a SpeechEasy® device on the same day they come in for an assessment. SpeechEasy® can be used to increase intelligibility in those with Parkinson's, cluttering and stuttering.

State of the Art Technology
iPads and Computers with second screens are provided in every room.
Forbrain® headsets are offered to improve auditory processing, attention and sensory integration. Benefits include improved speech fluency, pronunciation, sound discrimination and rhythm. Use of the headsets may improve reading, writing and memory skills.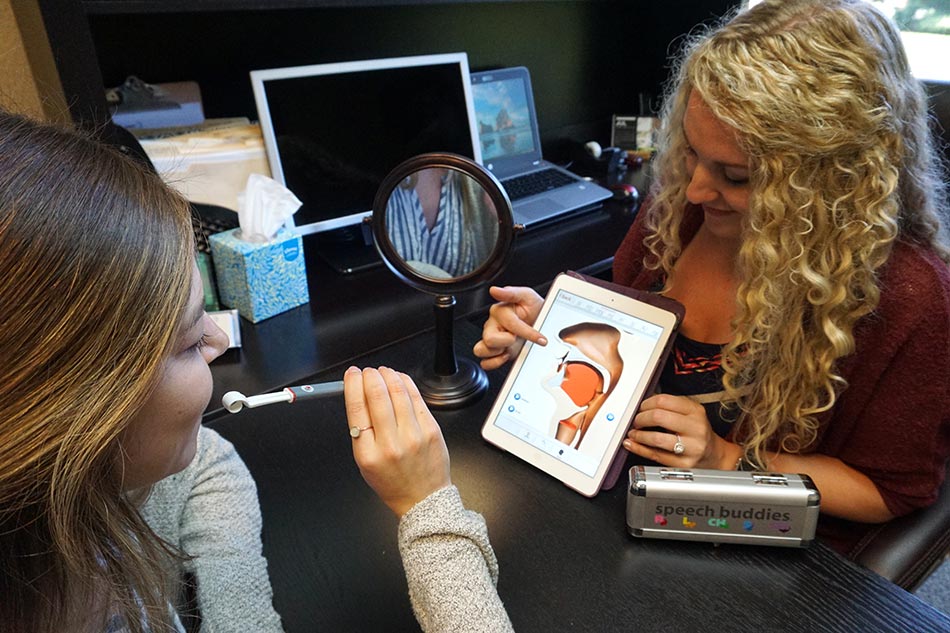 Clean and Visually Soothing
Therapy supplies are kept behind cabinet doors and in baskets to avoid visual clutter. We sanitize our rooms and equipment before every appointment.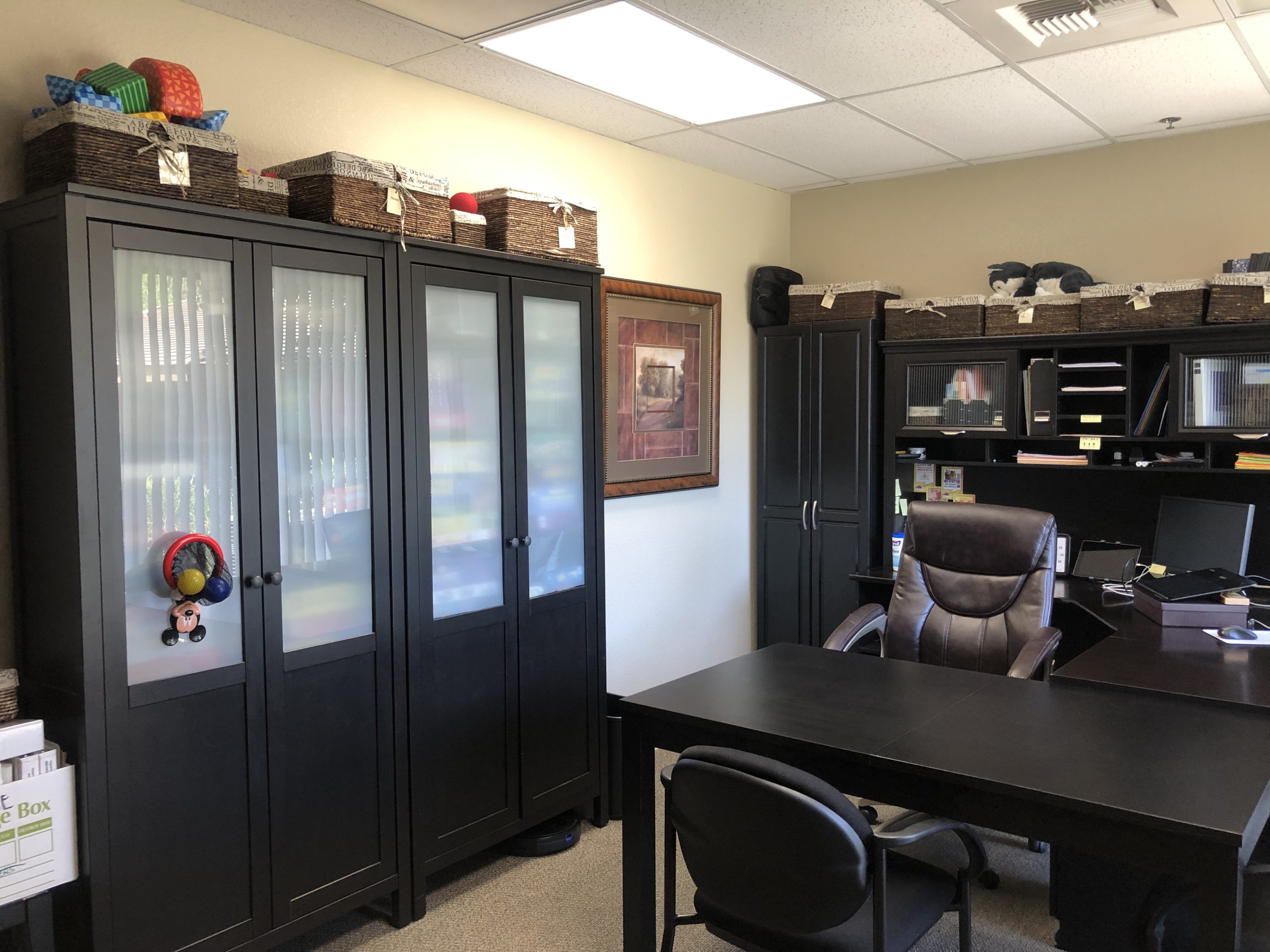 Our sense of smell can have a profound effect on our mind. The use of essential oils for aromatherapy can boost behaviors and moods. Scents such as peppermint and cinnamon can increase alertness, while scents such as lavender can be used to ease stress and allow for relaxation.