OBTAIN FREE STUTTERING HELP!
FLUENCYCOACH™ IS NOW AVAILABLE FOR ANDROID!
FluencyCoach™ is a free app created to help improve fluency for individuals who stutter or clutter using delayed auditory feedback (DAF) and frequency altered feedback (FAF). FluencyCoach™ was originally accessible using only Apple products; however, after years of testing and software development a new design has been released allowing Android and Apple users to experience the potential benefits of FluencyCoach™ on stuttering.
Learn more about how to improve fluency using therapy techniques and apps, by calling Granite Bay Speech. Schedule a free phone consultation with our director and owner, Nancy Barcal. Nancy is a licensed Speech Language Pathologist and longtime volunteer for the National Stuttering Association (NSA). For over 35 years, Nancy has helped thousands of individuals achieve better fluency. Nancy will provide you with options to achieve better fluency using proven research based techniques and technology. Stuttering can be improved at any age. Call today and don't miss this opportunity to reduce frustration and improve your fluency.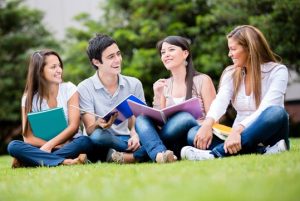 Contact Granite Bay Speech Today!
Phone: (916) 797-3307
Email: info@granitebayspeech.com
Website: www.granitebayspeech.com
2530 Douglas Blvd. Suite 110
Roseville, CA 95661