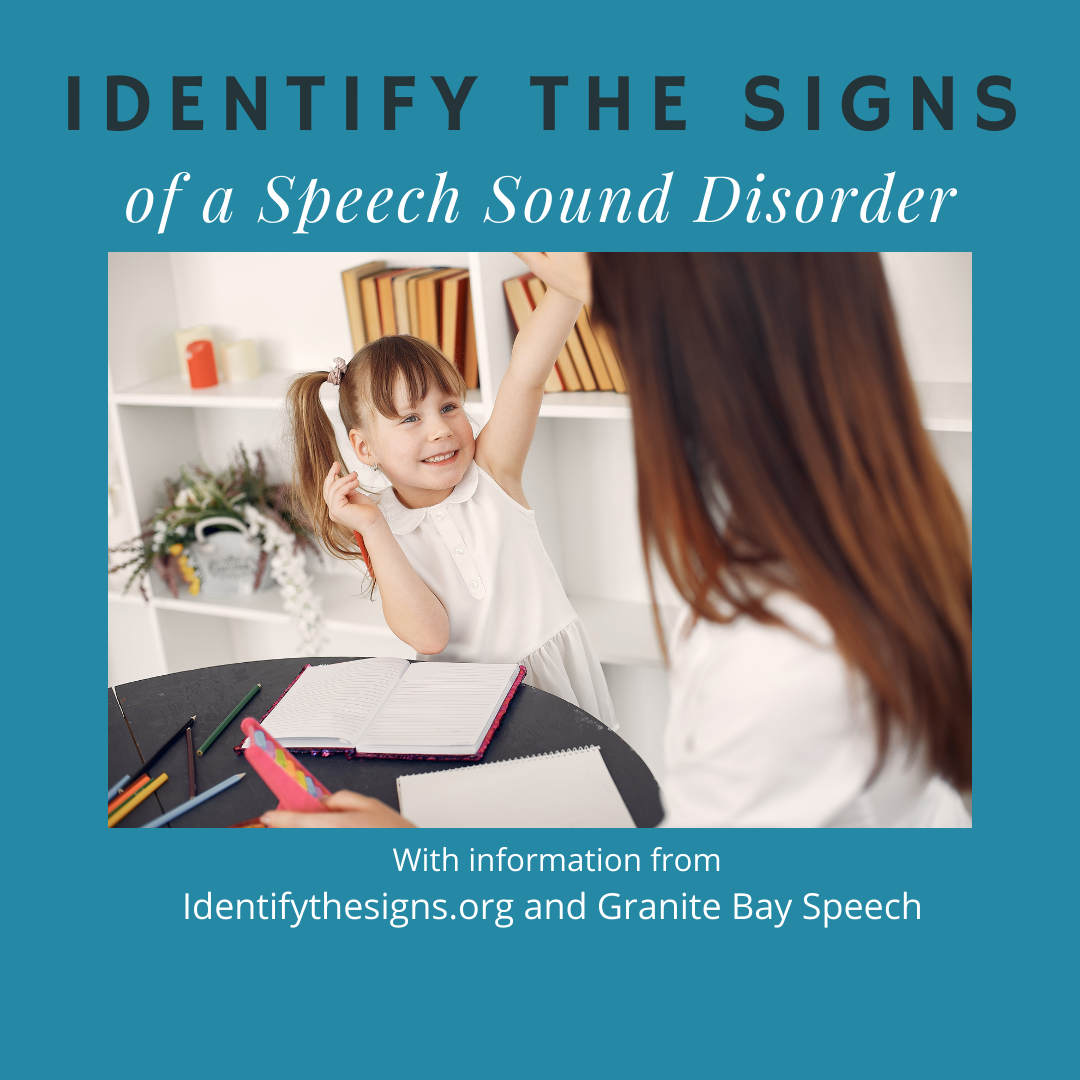 Please read below to find a list of signs that may indicate whether a Speech Sound Disorder is present. The list shows signs for different ages and stages of development. If you feel your child may have a speech sound disorder, please feel free to read the ways that parents can help, or reach out to us with any questions!
Signs of a Speech Sound Disorder
Says p, b, m, h, and w incorrectly in words (1-2 years)
Says k, g, f, t, d, and n incorrectly in words (2-3 years)
Produces speech that is unclear, even to familiar people (2-3 years)
How can you help?
Say the sounds correctly when you talk—it is okay if your child makes some mistakes with sounds
Do not correct speech sounds—it is more important to let your child keep talking
The information provided is brought to you by www.identifythesigns.org and Granite Bay Speech
Please feel free to reach out to us with any questions or concerns. We are here to help!
www.granitebayspeech.com
info@granitebayspeech.com
(916)797-3307