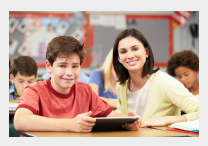 Tired of seeing your child get frustrated when trying to spell? 
The "Spell Better" app is designed to help reluctant and struggling spellers get started on their journey of story telling and writing. Over time the app will not only help improve your child's confidence, but also will  improve communication skills, grammar and spelling. The app offers a dyslexic and phonetic spell checker. It includes an option for word prediction as well as auto completion. There is even an integrated English dictionary, word highlighting and text-to speech capabilities. If that isn't enough, Spell Better also allows the user to insert picture and rich text formatting.
A close friend of Granite Bay Speech says, "My brother has high functioning autism, and recently bought an i-Pad. His written expression has always been very limited. The i-Pad has given him for the first time in his life a desire to want to write! He (I must give him full credit as he discovered it first!) found an app called Spell Better. It has a lite version, and the full version is only $19.99. It's similar to the full keyboard with word predictor that Proloquo2go has, with a few things that I actually like better. All of the letters and fonts are larger-sized, and fewer word choices pop up, so that word-selection is easier to make.   After the word is typed or selected, the individual can also hear the word being spoken. You can transfer the text to a document or email. My brother loves it!!"
As well as common spelling errors, Spell Better will also help with…
Phonetic spelling erorrs (

preshius

→

precious

,

peturs

→

pictures

)
Real-word spelling errors (

peace → piece

).
Word boundary errors (

verynice

→

very nice

)
Letter reversal and transposal
Skipped and repeated letters (

probley

→

probably

)
Homophone substitutions
Missing or substituted vowels ("Ths is rly amzng" → "This is really amazing")
Incorrectly conjugated irregular verbs (

throwed

→

threw

).
Spell Better will take this sentence:
→ I throwed the dall to my cuzin and wnt imside to ahve a peace ofcake.
And correct it to:
→ I threw the ball to my cousin and went inside to have a piece of cake.
Spell Better is FREE TO TRY! You can explore all core features including the word prediction, spell correction, and even text-to-speech in the free version. However, you need to upgrade in order to export your documents from Spell Better and to create new notes and save or delete older ones.
Benefits of upgrading to Spell Better Premium: $19.99
Ability to create new notes (a "+" button will appear at the top right).
Ability to export your notes by Email, PDF, printing, copying, Messages, opening in other apps (e.g. Pages), and more.
Priority Support.
The Spell Better app is one of many we recommend at Granite Bay Speech. For a complete listing of the apps we endorse, grouped by functional category, please see our website at : https://www.granitebayspeech.com/therapy-apps/
If you have any speech, language, learning, communication or dyslexia related question, please feel free to contact us.
We are here to help!