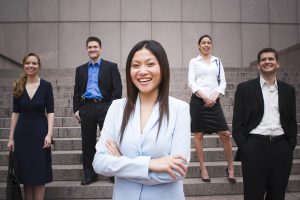 Let's Talk Fluency promotion: $500 Discount on SpeechEasy Comfort Fit model
The Let's Talk Fluency offer begins March 3, 2017. During this promotion, SpeechEasy Comfort Fit models will be reduced in price by $500. Comfort Fit is the model preferred by over 80% of our SpeechEasy clients. SpeechEasy's 0% financing option is also available during this special offer period.
This offer ends June 30, 2017. Let's talk about YOUR fluency now. No coupon or special form is necessary in order to qualify for the savings.
Let's Talk Fluency evaluation rebate offer $150
In addition to the product discount during the Let's Talk Fluency promotion SpeechEasy is offering a $150 evaluation rebate during this promotional period. The rebate is valid for evaluations by Nancy Barcal at Granite Bay Speech between the dates of Feb. 16th, 2017 and June 30, 2017 only. To receive your rebate, simply request an appointment or information packet through the SpeechEasy website and the rebate form will be mailed or emailed to you.
Below is what you NEED to know:
The promotion will be good for Comfort Fit purchases made between March 3, 2017 and June 30, 2017.
During this time, the price of a Comfort Fit device is $4000, a $500 savings
Clients can take advantage of the 0% Interest payment plans
The offer cannot be combined with any other discount
The evaluation rebate is $150 for any new SpeechEasy evaluation
That's it! We hope this offer allows more clients' access to SpeechEasy. If you have any questions, please feel free to contact us at 916-797-3307 or www.granitebayspeech.com and we'll be happy to help!
Let's Talk Fluency at Granite Bay Speech!