March is National Nutrition Month!
Everyone loves a yummy snack! Not only is it a great way to incorporate a break, but food keeps our brain functioning properly. Providing a healthy snack for your child can also help show them that making a healthy choice gives your brain the power to keep learning and working!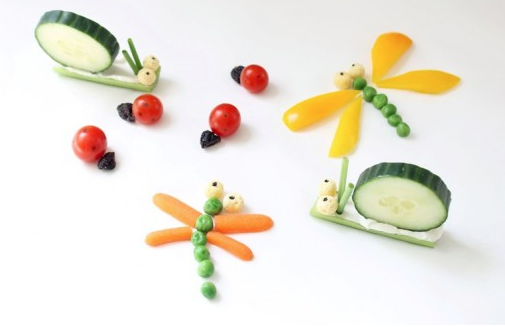 We love these ideas from Kix cereal to make super cute and fun vegetable snacks! It is a great way to help your child want to eat more vegetables. Critters, bugs, creepy crawlers, whatever you call them, kids seem to love them… and eat them! Why not use bugs to woo kids into smart snacking? With a few veggies, some Kix cereal, and a black food pen (available at the craft store), simply arrange veggies a little differently and you have bugs to fill their plates this afternoon!
Enjoy your healthy snacks for National Nutrition Month