World Hearing Day is March 3rd!
Did you know, In the United States, approximately 48 million Americans have some degree of hearing loss, the third most common chronic physical condition.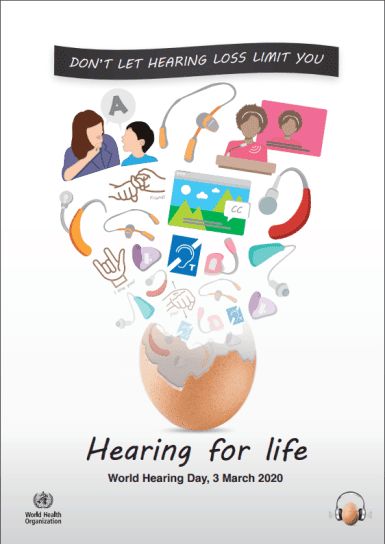 Seven in 10 parents are concerned about their child developing hearing damage from listening to popular technology devices such as music players, tablets, and smartphones.
86% think their children listen to their devices at volumes that are too loud.
82% of parents say they ask their child to turn down the volume at least sometimes, with 25% reporting they do so "frequently" and 19% "all the time."
More than half of parents intend to buy their child a tech-related gift—and more than one-third of those parents had not planned on talking to their kids about safe listening or hearing protection.
At all life stages, communication and good hearing health connect us to each other, our communities, and the world. Let us know if you have any questions, we are here to help!