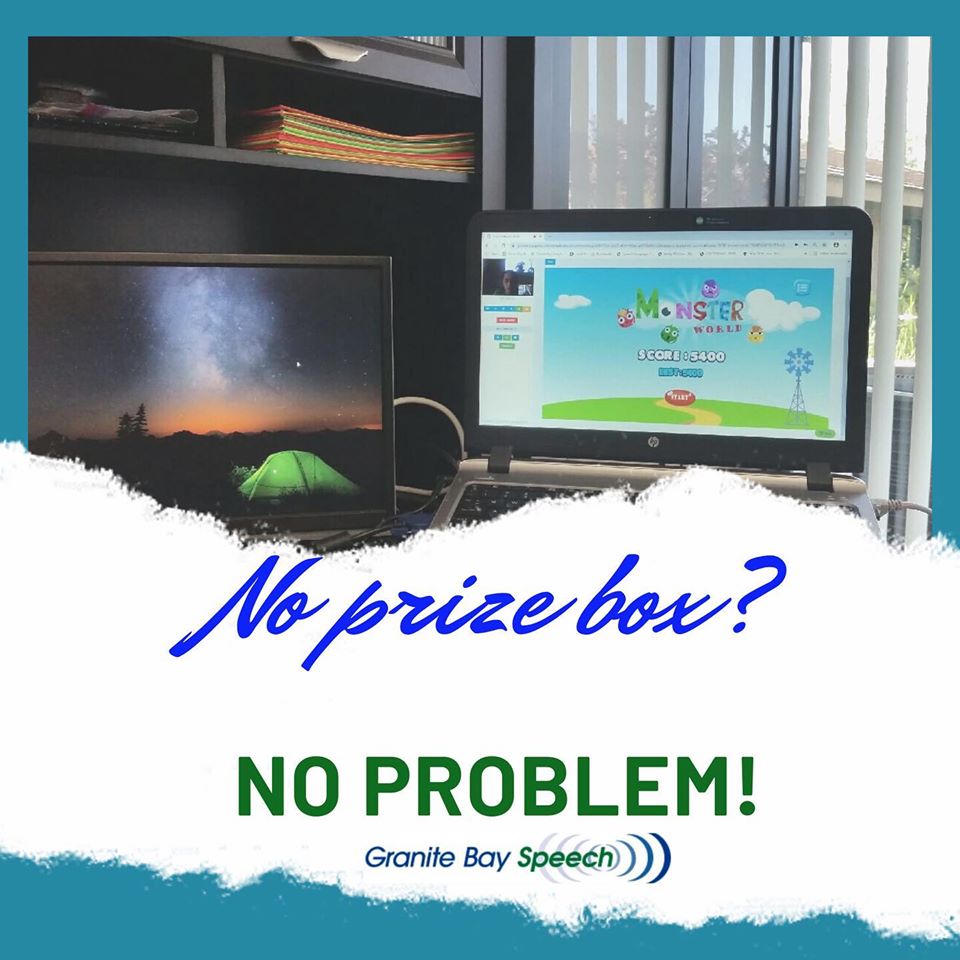 No prize box? No problem! ?? Our students work very hard to reach their speech and language goals.? We LOVE to watch their faces light up as they reach their tiny hands into that big prize box! ?
In our new virtual setting, we don't have the same prize box, but our students are still rewarded for all of their dedication and diligence. At the end of the session, students get to choose from a variety of games as a reward. Monster World seems to be a favorite for many students! ?
Many students and parents have adapted to this new platform for learning and achieving speech and language skills. We truly appreciate our dedicated staff and clients for being flexible and resilient!