Back to School with Forbrain!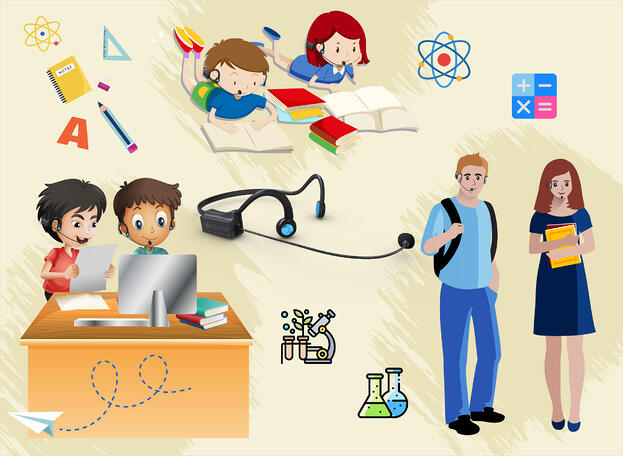 Forbrain is Available at Granite Bay Speech!
Improve three critical speech and language areas with one device! Forbrain is a device which helps to improve your attention, speech, and memory. Forbrain helps children and adults develop their talents and potential by using their voice.
Wearing the Forbrain headphones for 10-20 minutes a day and reading lessons out loud can help students improve and reinforce their attention, memory and language skills. Forbrain trains the child's brain to be more aware and receptive to the message thereby enabling them to learn quicker and perform better academically.
Why use Forbrain?
Attention
Forbrain's dynamic filter trains the brain to be more attentive, improving not only attention, but auditory processing and sensory integration.
Speech
Forbrain helps individuals improve speech fluency, pronunciation, sound discrimination and rhythm, resulting in clearer and more effective communication.
Memory
Forbrain helps to improve short term memory, which impacts reading, writing and even chatting.
How does it work?
Bone conduction
Bone conduction transmits the sound of your own voice 10 times faster and with greater clarity than air conduction.
Dynamic filter
The dynamic filter enhances specific frequencies of speech and constantly surprises the brain to increase memory, attention and sensory processing.
Auditory Feedback Loop
Forbrain corrects the way you hear your own voice leading to better speech production and increased confidence.
What are people saying about Forbrain?
"By hearing their own voice, they gained confidence in speaking words out loud"
"After some weeks of use of Forbrain, there is definitely a difference in the clarity of his speech"
"I have seen tremendous improvement in her reading comprehension and reading rhythm"
"Forbrain has been a very successful tool and consider it such a blessing to our family!"
Want to give Forbrain a try?
At Granite Bay Speech, we are committed to utilizing the latest research based techniques and technology to help advance speech and language skills at any age. We have researched Forbrain and believe this is a wonderful tool to improve attention, speech and memory skills.
Forbrain is available to purchase and use independently at home OR use in your sessions at Granite Bay Speech!  Contact us to learn more about the opportunity to improve your attention, speech and memory skills.
Email us at info@granitebayspeech.com
Call us at 916-797-3307
Visit our website at www.granitebayspeech.com